Spay Neuter Assistance for Pets (S.N.A.P.)
(563) 264-2370
snap4iowa@verizon.net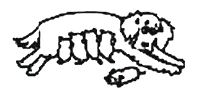 Spay Neuter Assistance for Pets, Inc. (S.N.A.P.), serves only the residents of Muscatine County Iowa, and adjacent areas of Eastern Iowa. For others, please utilize the following resources to find assistance in spaying or neutering your pet:
SPAY/IOWA (888) 977-2942
SPAY/USA (800) 248-SPAY (800) 248-7729
Free and Low-cost Spay/Neuter Database
Quad City Animal Welfare Center (309) 787-6830
Rock Island County Animal Care and Control Center (309) 558-DOGS
Illinois Public Health and Safety Animal Population Control Program (Spay/Neuter program for low-income residents of Illinois) (217) 782-3984
You should also check with your local humane society and animal shelter or call rural veterinarians. Check your local shopper newspaper too.